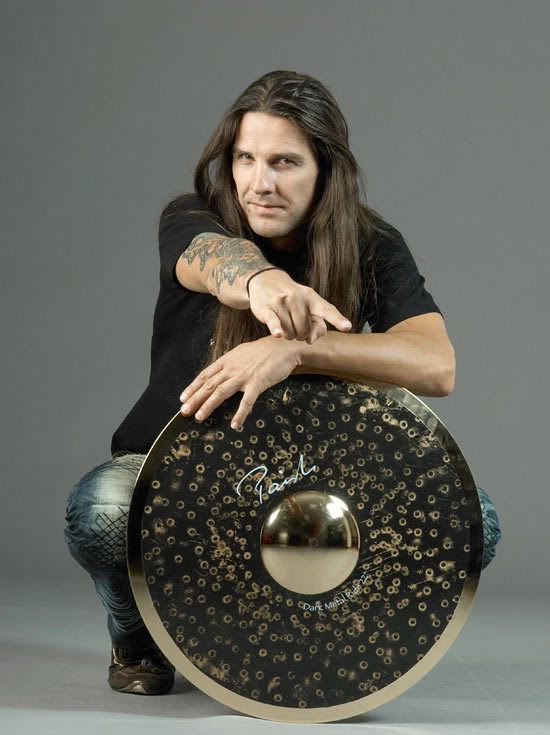 Daniel "Dani" Löble :
Daniel "Dani" Löble (born February 22, 1973, in Zürich, Switzerland) is a swiss-german drummer, who since 2005 has played for the legendary power metal band Helloween. Dani began his career with Rawhead Rexx, a band that he helped form but departed due to his new commitments to Helloween. He was also a touring drummer for Blaze Bayley from October, 2004 to December, 2005. In 2005, with Helloween, Dani has recorded Keeper of the Seven Keys - The Legacy and in 2007 Gambling with the Devil. Dani is currently on a world tour with Helloween that had started November, 2007 in Budapest and will be ending in October, 2008 in Guadalajara.
Regarding his role in Helloween when compared to his two predecessors, Ingo Schwichtenberg and Uli Kusch, Dani has been quoted as saying: "I view my style as a symbiosis of Schwichtenberg and Kusch. I'm not as straightforward as Ingo but not as technical as Uli. I have my own style."
He has been shown to have a very extreme solo performance on the DVD Keeper of the Seven Keys - The Legacy World Tour 2005/2006 - Live On 3 Continents.
Since August 2008 Dani has inked an endorsement deal with Paiste. He states being extremely happy with his new cymbal setup which features the new Signature Reflector Heavy Full Crash models. He describes them as warm, full, and 'sounding straight as an arrow' with a silvery shimmer.
Article Source : http://en.wikipedia.org/wiki/